In 1983 Jane Beck, the founder of the Vermont Folklife Center, first met Daisy Turner, who then was 100 years old, born in Grafton, Vermont, the daughter of slaves. Beck was astounded by the scope of her family story and Daisy's ability to communicate it. She visited her frequently until she died in 1988 at 104, recording over sixty hours of her reminiscences and family narrative. Daisy's captivating account covers slavery, plantation life, escape, the Civil War, moving north, battling racism, buying land and settling on a hilltop in Vermont that became a family center. In addition to the epic arc of this narrative, Daisy's own life story is one of discrimination, resilience and strength—a powerful and rare account of the African American experience in New England.
Most of those who were enslaved found it too painful to look back, but Daisy Turner's father, Alexander Turner, (1845-1923) born a slave on the Jack Gouldin plantation alongside the Rappahannock River near Port Royal Virginia, wanted his family to know their roots. Every night after dinner he told them stories of their heritage so they would understand their legacy. This was the Turner family story, told for the Turners by the Turners. Daisy drank in these anecdotes and in many cases learned them word for word. What emerges from this account is a multigenerational saga spanning two centuries, covering what W.E.B. DuBois has called "the most magnificent drama in the last thousand years of human history." Daisy's narrative is an intimate look at the human dimension of this drama through the eyes of an African American family.
The Vermont Folklife Center Archive is home to the Turner Family Collection consisting of audio recordings, video recordings, photographs and text that detail the life of Daisy Turner and the experiences of her extended family. The Turner Family Collection is open by appointment to qualified researchers. To schedule an appointment please contact the Vermont Folklife Center Archivist.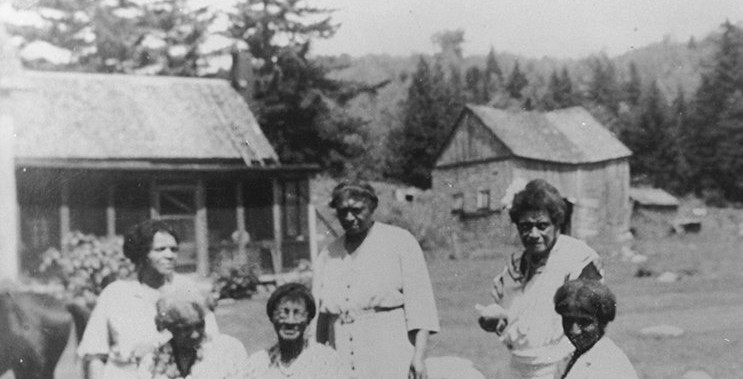 An African American Family Saga – by Jane C. Beck
About the book
A daughter of freed African American slaves, Daisy Turner became a living repository of history. The family narrative entrusted to her began among the Yoruba in West Africa and continued with her own century and more of life.
In 1983, folklorist Jane Beck began a series of interviews with Turner, then one hundred years old and still relating four generations of oral history. Beck uses Turner's storytelling to build the Turner family saga, using at its foundation the oft-repeated touchstone stories at the heart of their experiences: the abduction into slavery of Turner's African ancestors; Daisy's father Alec Turner learning to read; his return as a soldier to his former plantation to kill his former overseer; and Daisy's childhood stand against racism. Other stories re-create enslavement and her father's life in Vermont--in short, the range of life events large and small, transmitted by means so alive as to include voice inflections. Beck, at the same time, weaves in historical research and offers a folklorist's perspective on oral history and the hazards--and uses--of memory.
Publisher's Weekly called the book a "marvel of scholarly storytelling" and "an engrossing American tale."
About the Author
Jane is Vermont's first and longest serving folklorist. A Middlebury graduate, she is Executive Director Emeritus and Founder of the Vermont Folklife Center. Among her many awards are the Governor's Extraordinary Vermonter Award; The American Folklore Society's Benjamin Botkin Award; the Vermont Governor's Award for Excellence in the Arts; the Lifetime Achievement Award from the Center for Vermont Research at the University of Vermont; and, just this summer, the Hildene Award.